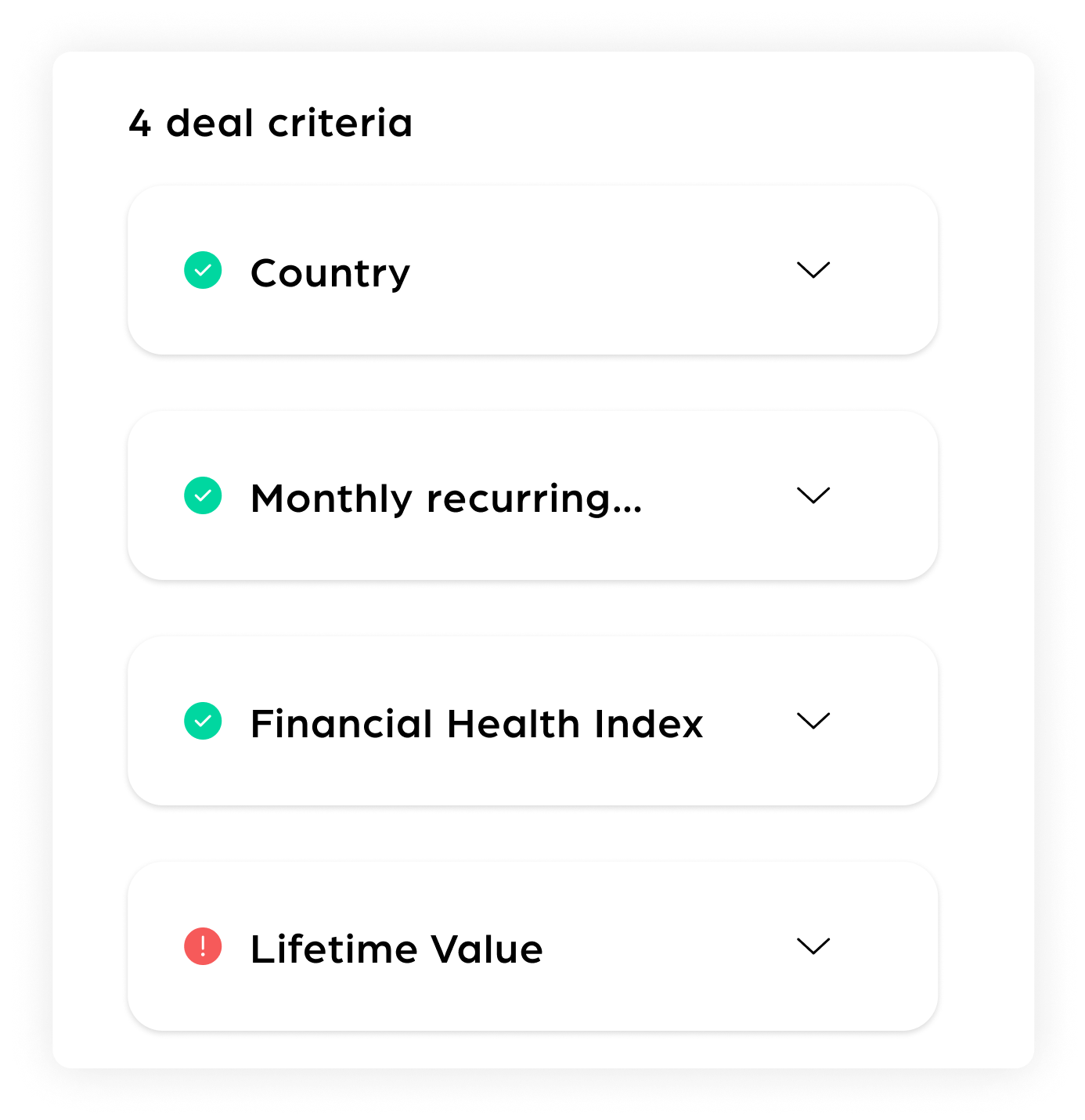 Deal Criteria
Every investor and lender have their own investment thesis and that translates to different deal criteria. Calqulate has a catalogue of 100+ deal criteria for any specific investment thesis for accurate matchmaking. The deal criteria enables high quality introductions and matchmaking across the whole financing ecosystem.
Set specific deal criteria
Deal criteria can be anything from the target company's financial performance to geographical preferences and ticket sizes. In Calqulate, you can add custom deal criteria for yourself and for your network of investors and lenders.
Tap into Calqulate's network
Calqulate has a large international database of more than 12,000 investors and lenders. Expand your investor and lender network and share the most promising opportunities with your network to close deals faster. Get access to the most relevant opportunities in your deal flow.
Projected Fit Score
Calqulate's Projected Fit Score automatically compares a target company's financial KPIs against the deal criteria of investors and lenders and helps spot the most relevant opportunities. With that feature, we automate assessing investment opportunities and make matchmaking feel like a breeze.
Co-investment syndicates
Find the most promising deals for yourself and your network with Calqulate's Projected Fit Score, share opportunities and form co-investment syndicates.
Learn more